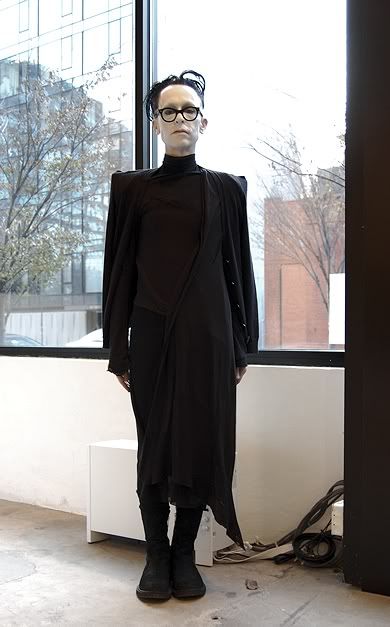 Been in New York some more; Jane encountered some of the....delightful people of NY.
The tree just behind the young man in the picture was in fact a fashionista. She was very interesting. She'd 1) gotten so thin she had actually formed into a tree, and 2) gotten so weak that she couldn't move and has to stand there. Thus, when people go past her they think "oh, that is just a tree!" But really, it is a stranded fashionista in need. Which is why today I'm launching the "Help our Fashionista's Who Have Turned into Trees (on account of their being so skinny) appeal. I feel it's a very urgent cause, and we need your support.
Those leaves of hers are Chanel, you know.